Download Arisa, Sylvan Archer - Shadowverse Wallpaper Engine Free non-steam required.
What is Wallpaper Engine?

Wallpaper Engine Software allows you to use amazing live wallpapers on your computer desktop. You can choose from our site wallpaper engine best wallpapers that you like and easily make your desktop go live using this amazing software. Read: What is Wallpaper Engine? The Complete Guide.

What Types of Wallpapers Supported?

Several types of wallpaper engine wallpapers are supported and ready to use, Including 3D and 2D animations, websites, videos and even some applications.

About Performance

Wallpaper Engine was delicately built to deliver you an entertaining experience while using the minimum system resources as possible. Multiple options available inside the software to adjust the quality and performance to make Wallpaper Engine fully compatible with your computer capacities.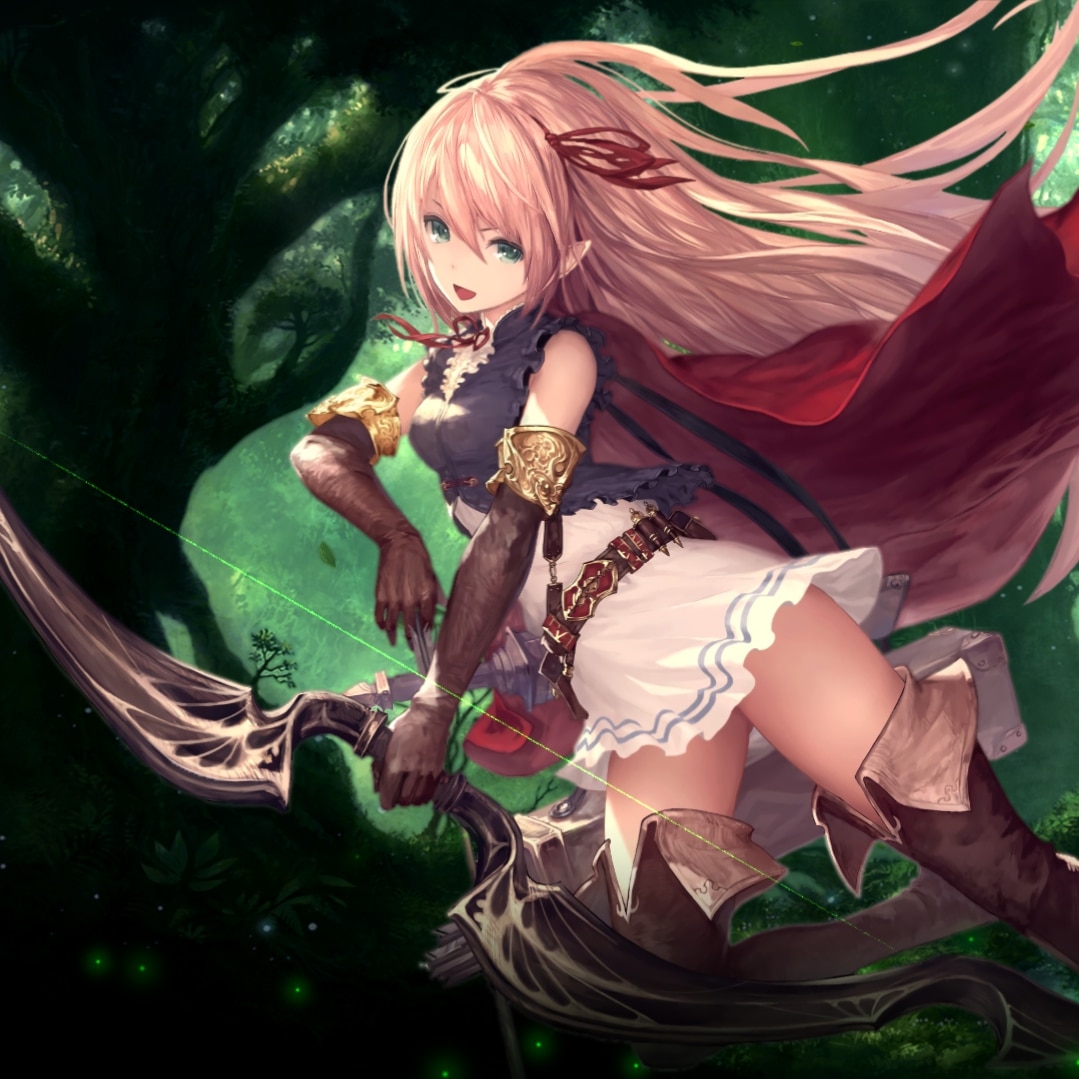 TITLE: Arisa, Sylvan Archer - Shadowverse
STEAM: https://steamcommunity.com/sharedfiles/filedetails/?id=1142591197
FILE SIZE: 20.9 MB
DOWNLOADED: 25838
FAVORITED: 851
Arisa wallpaper from the game Shadowverse, created as a result of the celebration for 12 million downloads.

Animated hair, clothes, gleaming armbands and belt, subtle breathing effect, with sun beams and leaves falling down slowly in the background. Particle effects form the entirety of her bow's string, and will react to the mouse cursor moving near / across them.

Wallpaper size is 1920 x 1080, best viewed in 59/60 FPS.

Cautionary note: this is heavier on the GPU than my past wallpapers. I highly recommend to set animations in Wallpaper Engine to pause when focus is not on the desktop, unless you have a decently powerful computer.
How To Use This Wallpaper

Download Wallpaper Engine Software Free.
Download this Wallpaper Engine theme.
Extract & copy the downloaded file to this destination: [Wallpaper Engine] > Projects > Default projects.
Need help? Read this Here.