Download Futuristic City Scene Wallpaper Engine Free non-steam required.
What is Wallpaper Engine?

Wallpaper Engine Software allows you to use amazing live wallpapers on your computer desktop. You can choose from our site wallpaper engine best wallpapers that you like and easily make your desktop go live using this amazing software. Read: What is Wallpaper Engine? The Complete Guide.

What Types of Wallpapers Supported?

Several types of wallpaper engine wallpapers are supported and ready to use, Including 3D and 2D animations, websites, videos and even some applications.

About Performance

Wallpaper Engine was delicately built to deliver you an entertaining experience while using the minimum system resources as possible. Multiple options available inside the software to adjust the quality and performance to make Wallpaper Engine fully compatible with your computer capacities.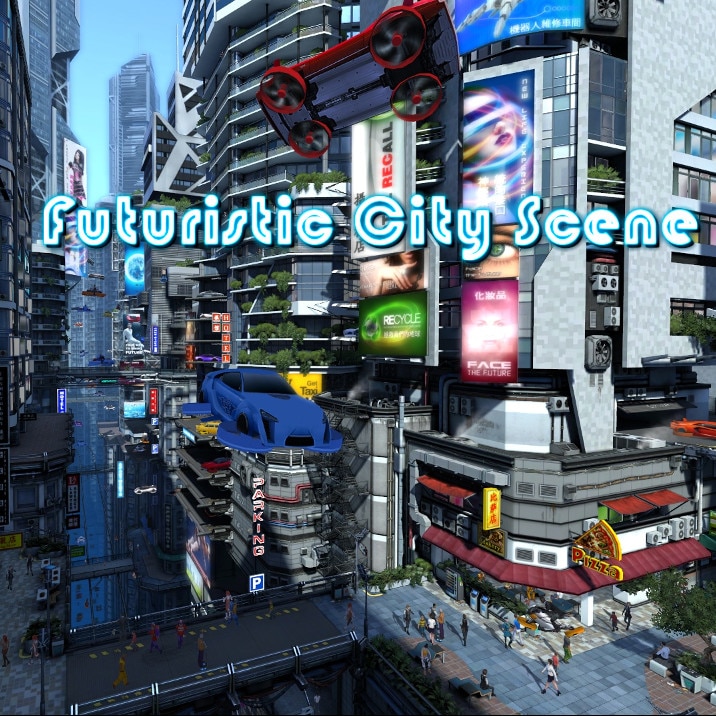 TITLE: Futuristic City Scene
STEAM: https://steamcommunity.com/sharedfiles/filedetails/?id=832015152
FILE SIZE: 375.23 MB
DOWNLOADED: 16054
FAVORITED: 462
Visit my YouTube channel at: www.youtube.com/MysticSword
~
Let your imagination flow and enjoy this futuristic city scene with mile high skyscrapers, flying cars and people going about their business as fitting techno style music plays in the background.

I hope you'll enjoy this. If so, please give it a like. Thanks! :)

Video rendered at 1080p and 60 FPS.
After downloading, from the Wallpaper Engine UI you can adjust volume level as you like as well as adjusting to your FPS preference.
~~~~~~~~~~~~~~~~~~~~~~
3PlaneSoft, the Developer of the screensaver scene in which the video recording was made from, gives permission to use their material for non-commercial, personal or educational purposes.
All copyrighted media is property of their respective owners.
~~~~~~~~~~~~~~~~~~~~~~~~~~
Please respect each other in the comments.
Rating the wallpaper and leaving a comment is appreciated!
Thanks for your support. Cheers! :)
How To Use This Wallpaper

Download Wallpaper Engine Software Free.
Download this Wallpaper Engine theme.
Extract & copy the downloaded file to this destination: [Wallpaper Engine] > Projects > Default projects.
Need help? Read this Here.