Download Itachi Uchiha 4k Wallpaper Engine Free non-steam required.
What is Wallpaper Engine?

Wallpaper Engine Software allows you to use amazing live wallpapers on your computer desktop. You can choose from our site wallpaper engine best wallpapers that you like and easily make your desktop go live using this amazing software. Read: What is Wallpaper Engine? The Complete Guide.

What Types of Wallpapers Supported?

Several types of wallpaper engine wallpapers are supported and ready to use, Including 3D and 2D animations, websites, videos and even some applications.

About Performance

Wallpaper Engine was delicately built to deliver you an entertaining experience while using the minimum system resources as possible. Multiple options available inside the software to adjust the quality and performance to make Wallpaper Engine fully compatible with your computer capacities.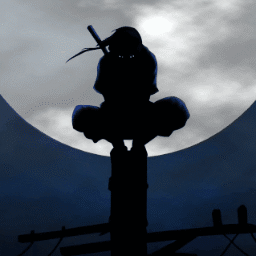 With Audio Visualizer.
GIF recording/Screenshot of wallpaper as preview.

[u] [h1] [url=https://steamcommunity.com/id/drioyard/myworkshopfiles/?appid=431960] My Workshop[/url] [/h1] [/u]
[u] [h1] [url=https://steamcommunity.com/sharedfiles/filedetails/?id=2124383188] My approved wallpapers collection [/url] [/h1] [/u]


Artist: Couldn't find, please comment if known
Artwork Source: https://wallpaperaccess.com/itachi-moon
Music Link : https://www.youtube.com/watch?v=BYjRBkW_CUE
Music : 𝑰𝑻𝑨𝑪𝑯𝑰 𝑼𝑪𝑯𝑰𝑯𝑨 𝑶𝑹𝑰𝑮𝑰𝑵𝑨𝑳 𝑺𝑶𝑼𝑵𝑫𝑻𝑹𝑨𝑪𝑲 𝑬𝑿𝑻𝑬𝑵𝑫𝑬𝑫

Labels : Anime, Audio Responsive, Shinobi, Sharingan, Genjutsu, Mangekyō, Sasuke Uchiha's older brother, Drioyard, Naruto Shippuden, Moon, Clouds, Electric Stand, Dark, Parallax, Mouse Interactive, Mission, Audio Visualizer, シノビ、写輪眼、幻術、万華鏡、うちはサスケの兄、ナルト疾風伝、月、雲、電動スタンド、ダーク、マウスインタラクティブ、ミッション

Disclaimer:
I am not the owner of the artworks used in my live wallpapers, I only animate them. All credits belong to the artists, any artists I could not find to credit and you are aware of, please comment on the wallpapers themselves.
How To Use This Wallpaper

Download Wallpaper Engine Software Free.
Download this Wallpaper Engine theme.
Extract & copy the downloaded file to this destination: [Wallpaper Engine] > Projects > Default projects.
Need help? Read this Here.