Download Treehouse Winter Nights Wallpaper Engine Free non-steam required.
What is Wallpaper Engine?

Wallpaper Engine Software allows you to use amazing live wallpapers on your computer desktop. You can choose from our site wallpaper engine best wallpapers that you like and easily make your desktop go live using this amazing software. Read: What is Wallpaper Engine? The Complete Guide.

What Types of Wallpapers Supported?

Several types of wallpaper engine wallpapers are supported and ready to use, Including 3D and 2D animations, websites, videos and even some applications.

About Performance

Wallpaper Engine was delicately built to deliver you an entertaining experience while using the minimum system resources as possible. Multiple options available inside the software to adjust the quality and performance to make Wallpaper Engine fully compatible with your computer capacities.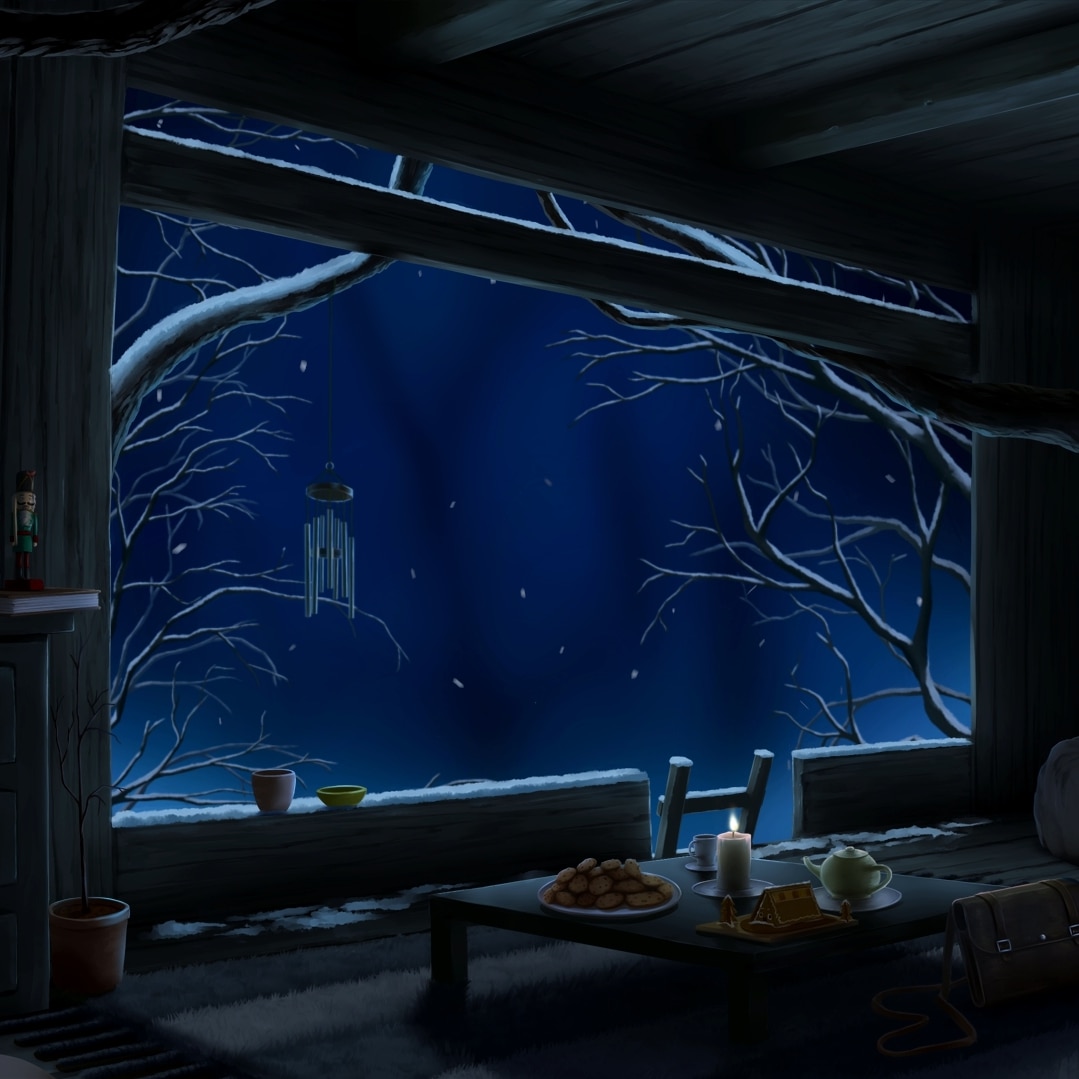 TITLE: Treehouse Winter Nights
STEAM: https://steamcommunity.com/sharedfiles/filedetails/?id=1817484727
FILE SIZE: 26.19 MB
DOWNLOADED: 15649
FAVORITED: 709
Hellou there o/

This is a bigger project I've been working on for a while now. The idea was to doodle this treehouse in somewhat a core-state and then being able to change between Seasons. Mostly for being used as a Just-Chatting Screen on Twitch or something like that. During creation I decided to share it with everyone, simply because I'm not caring too much about having something exclusive for me or so.

This one is dedicated to winter. I like cold temperatures quite a lot, simply by putting on more clothes/blankets you can compensate the cold weather comfortably. Enjoying some tea gives it such a nice atmosphere, watching the snow falling, slowly turning the landscape white, also during night time.
Initially I created a X-Mas Version of it, but then decided to remove all the X-Mas-related Assets and replace them except for the sweets on the table. Maybe I'll upload that Version during X-Mas time.
How To Use This Wallpaper

Download Wallpaper Engine Software Free.
Download this Wallpaper Engine theme.
Extract & copy the downloaded file to this destination: [Wallpaper Engine] > Projects > Default projects.
Need help? Read this Here.