Download Twilight by Dao Trong Le Wallpaper Engine Free non-steam required.
What is Wallpaper Engine?

Wallpaper Engine Software allows you to use amazing live wallpapers on your computer desktop. You can choose from our site wallpaper engine best wallpapers that you like and easily make your desktop go live using this amazing software. Read: What is Wallpaper Engine? The Complete Guide.

What Types of Wallpapers Supported?

Several types of wallpaper engine wallpapers are supported and ready to use, Including 3D and 2D animations, websites, videos and even some applications.

About Performance

Wallpaper Engine was delicately built to deliver you an entertaining experience while using the minimum system resources as possible. Multiple options available inside the software to adjust the quality and performance to make Wallpaper Engine fully compatible with your computer capacities.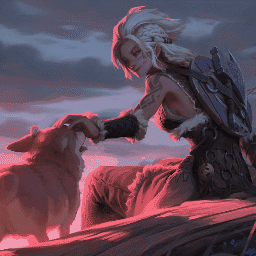 TITLE: Twilight by Dao Trong Le
STEAM: https://steamcommunity.com/sharedfiles/filedetails/?id=2505279341
FILE SIZE: 12.45 MB
DOWNLOADED: 28759
FAVORITED: 1241
[url=https://steamcommunity.com/id/f1kst3r/myworkshopfiles/]𝐀𝐋𝐋 𝐌𝐘 𝐀𝐏𝐏𝐑𝐎𝐕𝐄𝐃 𝐖𝐎𝐑𝐊𝐒[/url]

📑Support the author:
* Artstation - https://www.artstation.com/daole
🎵Music: ØDYSSEE, Florent Garcia - Calm

🎇[b]You can follow me 𝐇𝐄𝐑𝐄:
❛ [url=https://www.reddit.com/user/f1kster]𝐑𝐄𝐃𝐃𝐈𝐓[/url] ❛ [url=https://www.youtube.com/channel/UCCFkKRKsH_YWj1MNnNPerNQ?view_as=subscriber]𝐘𝐎𝐔𝐓𝐔𝐁𝐄[/url] ❛ [url=https://vk.link/topw4llp4p3rs]𝐕𝐊 𝐆𝐑𝐎𝐔𝐏[/url] [/b]
[img]https://i.imgur.com/MLLtmSG.gif[/img]

[code]I am not the author of the art / illustration, but only animate it! [/code]
How To Use This Wallpaper

Download Wallpaper Engine Software Free.
Download this Wallpaper Engine theme.
Extract & copy the downloaded file to this destination: [Wallpaper Engine] > Projects > Default projects.
Need help? Read this Here.