Download Valley of the End 終末の谷 (By Desvitio) Wallpaper Engine Free non-steam required.
What is Wallpaper Engine?

Wallpaper Engine Software allows you to use amazing live wallpapers on your computer desktop. You can choose from our site wallpaper engine best wallpapers that you like and easily make your desktop go live using this amazing software. Read: What is Wallpaper Engine? The Complete Guide.

What Types of Wallpapers Supported?

Several types of wallpaper engine wallpapers are supported and ready to use, Including 3D and 2D animations, websites, videos and even some applications.

About Performance

Wallpaper Engine was delicately built to deliver you an entertaining experience while using the minimum system resources as possible. Multiple options available inside the software to adjust the quality and performance to make Wallpaper Engine fully compatible with your computer capacities.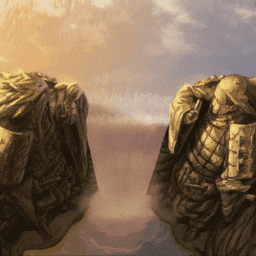 TITLE: Valley of the End 終末の谷 (By Desvitio)
STEAM: https://steamcommunity.com/sharedfiles/filedetails/?id=2235825012
FILE SIZE: 12.55 MB
DOWNLOADED: 29789
FAVORITED: 1018
GIF recording/Screenshot of wallpaper as preview.

[u] [h1] [url=https://steamcommunity.com/id/drioyard/myworkshopfiles/?appid=431960] My Workshop[/url] [/h1] [/u]
[u] [h1] [url=https://steamcommunity.com/sharedfiles/filedetails/?id=2124383188] My approved wallpapers collection [/url] [/h1][/u]
Artwork Source: https://wall.alphacoders.com/big.php?i=605599
Artist: https://www.deviantart.com/desvitio
Music: Naruto Shippūden: Ultimate Ninja Storm 4 ‒ "The Final Valley (Rainy)"
Music Link: https://www.youtube.com/watch?v=as6v9KXQpKI

Labels : Naruto: Shippuden, Music, Anime, Relaxing, River, Waterfall, Drioyard, Forests, Falling Leaves, Naruto Uzumaki, Sasuke Uchiha, Madara Uchiha, Hashirama Senju, Nine-Tailed Fox, Susanoo, Statue, Memories, Final Battle, Friends, 音楽、アニメ、リラックス、川、滝、森、落ち葉、うずまきナルト、うちはサスケ、うちはマダラ、千手柱間、九尾の狐、スサノオ、像、思い出、決勝戦、友達 , 音乐,动漫,放松,河流,瀑布,森林,落叶,漩涡鸣人,宇智波佐助,宇智波斑,柱间千手,九尾狐,须佐之男,雕像,回忆,决战,朋友

Disclaimer:
I am not the owner of the artworks used in my live wallpapers, I only animate them. All credits belong to the artists, any artists I could not find to credit and you are aware of, please comment on the wallpapers themselves.
How To Use This Wallpaper

Download Wallpaper Engine Software Free.
Download this Wallpaper Engine theme.
Extract & copy the downloaded file to this destination: [Wallpaper Engine] > Projects > Default projects.
Need help? Read this Here.